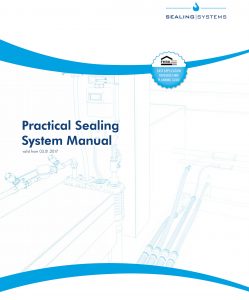 Practical Sealing System Brochure
Please feel free to download our brochure. Its content includes details of our range of DOYMA products, along with technical specifications and installation instructions. You can also read though examples of bespoke products made for specific challenging projects along with an array of general building information.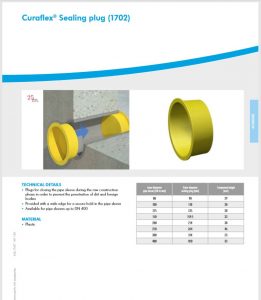 Curaflex Formwork Fastener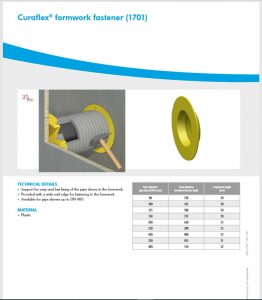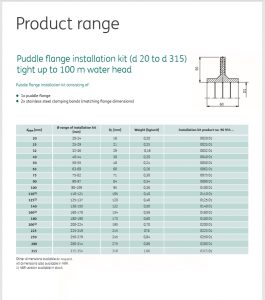 When you are planning a build, it's easy to forget the little details that make sure your building stands the test of time. Correct installation can help keep the buildings cables accessible, making any maintenance easier to complete with little disruption. Service sealing systems also prevent structural damage. Wherever service ducts are installed through walls, ceilings or floors, penetrating water, or humidity may cause damage to buildings. 
Service Sealing Solutions use the very best German engineering to seal penetration points through walls and floors to permanently prevent any infiltration of gases and water into the building, thus presenting excellent preventative measures against structural damage. They will meet all your watertight and gastight service sealing requirements. Distributing the industries best manufacturers, Service Sealing Solutions offer the most extensive range.
Demanding building types, such as power plants, large industrial plants, reservoirs or airports, often require highly specialised custom-made constructions. They place high demands on the fact that building penetrations such as cables and pipe work, need to be permanently sealed. In the case of extraordinary pipe dimensions or special thermal, chemical or physical requirements, sealing systems in the form of a special construction are the required solution. DOYMA have the expertise and an experience of over 50 years to develop and produce the best solution for your building or project. State-of the-art design and manufacturing methods as well as professional simulation methods will help to ensure safety when using DOYMA special constructions. And we do this with a 25-year warranty. Being the Sole UK distributors for DOYMA products, please contact Service Sealing Solutions Ltd, to tap into this mass of resources.